I've always felt that team cooking is a perfect metaphor for corporate life. The recipe is the same–a plan, time and resource constraints, everyone having an important part to play, and the desire to get results while having some fun.
With Cook the Part, team building has a purpose. Everyone shares equally in the success or failure of the meal (and I've never seen a failure). Plus, hosting a Cook the Part event takes the intimidation out of 'ordinary' teambuilding activities. You can do this at home–and there's no corkage fee!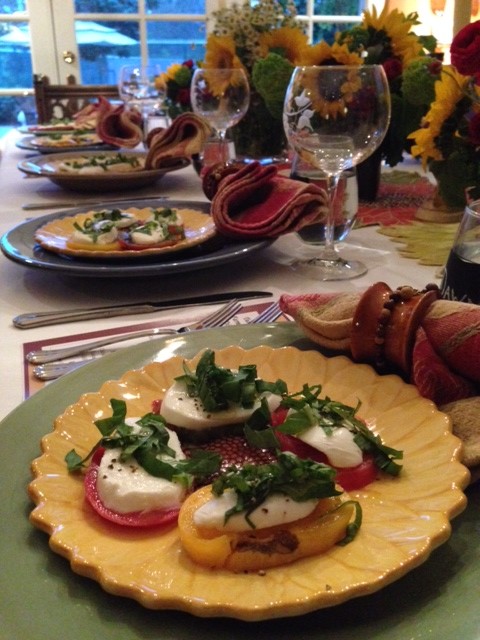 Top 5 Reasons for hosting a Cook the Part dinner party:
Team cooking is fun and a great way to entertain
Get to know fellow co-workers better through cooking
Together, you can achieve so much more than a single cook can accomplish
Prepare great meals at a fraction of the cost of restaurants
Great excuse to drink wine and eat delicious food!
We had a fantastic Cook the Part party recently. Check out the photos of the food and fun (big thanks to the Posard Team for participating!):
Get the PDF version of Cook the Part by using coupon code FB2014 at checkout.