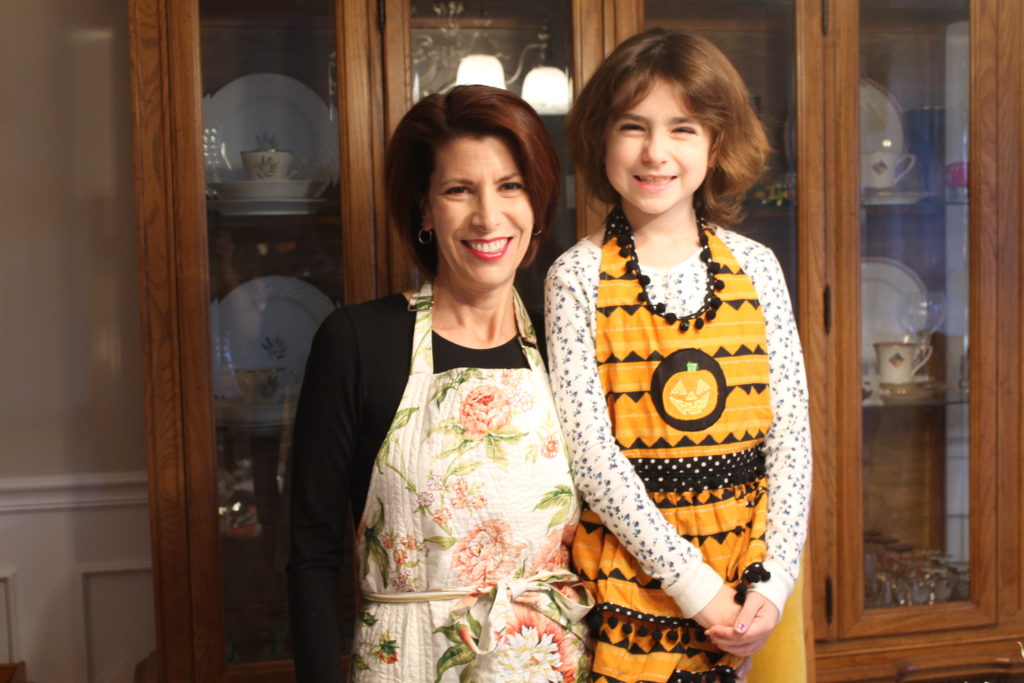 In Patty's Own Words!
I get the sauce started first and it was as follows:
Olive Oil (maybe a tablespoon or two or three)
2 large onions chopped
A bulb of garlic (or at least eight or nine big pieces of garlic) finely chopped
Lots of freshly chopped basil (maybe at least a generous dozen big leaves)
S&P
1 Cup of white wine
A small can of tomato paste
A large can of whole San Marzano tomatoes (break them up with your hands first, or say, use a mash potato masher)
A large can of diced San Marzano tomatoes
A large can of San Marzano puree
Sauté the onions in the olive oil, then add the garlic, then add the basil and salt and pepper and sweat them all well together; then add the cup of wine and stir well and let that cook for a few minutes and really get hot and start to burn off the alcohol. Then add the tomato paste to this mixture and stir really well. Then add the tomatoes, one can at a time, and stir slowly.
Once this sauce is well mixed and on a low simmer, start the meatballs (these are all general measures):
1 ½ lb. of chop meat – this does not have to be the expensive kind, it can be reasonably priced and it will be delicious and fine (ground beef for those not familiar with this term)
2 large pieces of garlic finely chopped
1 Cup of bread crumbs (I tend to use Gluten-Free crumbs made by Panache Pantry – the Gluten-Free Vintage Sicilian)
1 Cup of shaved parmesan or grated Grana Padano (I used shaved parmesan in the meatballs on Saturday, and had grated Grana Padano on the table for sprinkling)
½ cup of chopped fresh parsley
1 jumbo egg or two small eggs
Water – like maybe a generous ½ cup or more if needed
Once the meatball mixture is really well mixed, I start rolling them into balls and just toss them into the sauce leaving room in between each one so they don't bump into each other and break up. Once that's all done I put the lid on the big pan and let it cook slowly for hours, giving a stir in the center of the sauce about every hour. At a minimum I cook it for about five or six hours.
I have many variations of this sauce with timing and some slightly different ingredients, or the preparation of fresh Roma tomatoes. A very delicious addition to this sauce that cooks all day is braising baby spare ribs early on, and also preparing rolled beef bracciole (which are filled with S&P, grated cheese and pignoli nuts) – and then you have real Sunday Italian sauce that's cooked all day with delicious meats.
My recipes above are not fattening and they are pure and healthy, so please don't leave out any of the ingredients to skimp on a few calories.
I'm really particular about the San Marzano canned tomatoes if I don't prepare fresh ones – it's the white can with the long San Marzano tomatoes on it, I think they're distributed by a company in Pennsylvania.